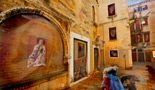 ART GALLERIES
Photographs with paint and fantasy imagery, contrasts with harder edged social commentary in these gallery collections.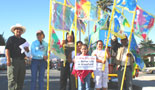 COMMUNITY ARTS
Funding, designing, collaborating, producing and directing to build meaningful community arts with a large network of diverse communities.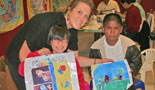 UNIVERSITY
& ARTS EDUCATION
Experience in university teaching and K-12 arts education rooted in Cal
Standards and building value for the arts through Migrant Education, parent, and school participation.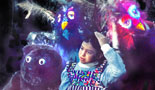 WELLNESS
Projects and products that promote wellness and healing from illness and stressful situations.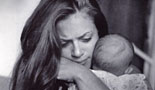 SOCIAL ACTION
Exhibitions, books, websites that educate and bring people together around issues with impact for policy makers, legislators, and the public good.